Home Remedies Updates and News
Home Remedies Haven is a simple website dedicated to explaining the causes and symptoms for an infliction in layman terms.
We offer simple, easy and inexpensive home remedies which can be used to help supplement your Doctors instructions for this problem.
It is not a medical site and does not offer a diagnosis.
The home remedies update will keep you posted whenever
* new and special postings are added
* people like yourself share granny and grandpa's proven tips
...or new breakthroughs come to our attention.
It's easy to subscribe. NO e-mail address required, no spam and dead easy to unsubscribe - just delete the feed.
Simply right-click on the orange RSS button (bottom left) and paste the URL into you RSS reader. (Don't have an RSS reader - click on "What's an RSS feed?). Or add to your personalized pages at My Yahoo!, My MSN or Google by clicking on one of the other buttons. Real Easy!
Let the healthy news come to you!
Benefits of Spinach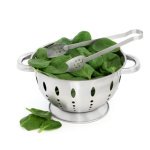 Check out these benefits of spinach and you will see why you should be eating this veggie as often as you can
Copyright 2010- Home Remedies Haven.com All Rights Reserved