Growing Chamomile.
The start of your very own Tea Garden.
By having made a decision to start growing chamomile you have started with one of the most important tea's in the herbal healing world because of it's many healing properties.

Imagine the joy of walking into your own back yard or onto your verandah and been able to select the type of tea you would like to brew!
And we are going to help you start that tea garden by learning about the basics of growing chamomile.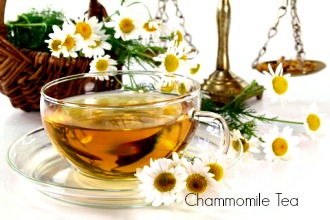 Is Chamomile an Annual or Perennial Plant?
Chamomile is an annual plant which means it will germinate, produce flowers and die, all in one season.


It likes partial shade and has no expectations from the soil apart from the fact that it should be well drained.


Grow from the seed and keep fairly moist.


When the seedlings are big enough to handle, plant out in partial sunshine about 20cm apart.


The plant will grow up to approximately 40cm in height.


Chamomile will seed itself every spring.


This herb is an excellent companion for most plants and they love to grown near onions.



Growing Chamomile for Herbal Home Remedies
Pick the flowers when they are fully open and use to make infusions (see preparing herbs). 


It helps to relax  both the nervous and digestive systems, the beneficial effects have been known to herbalists since ancient times.


Chamomile can be used for colic remedies and is also useful for teething infants.


Make an infusion of chamomile flowers, add a sprig of peppermint and drink as a natural home remedy for constipation


Make a compress from the chamomile flowers and leaves and use to treat eczema and also for home remedies for psoriasis.


An infusion of chamomile flowers can also be added to bath water to treat sunburn.


Use your leftover chamomile tea as a tonic spray for ailing plants.


If your dog gets overexcited, give him some watered down chamomile tea and your "best friend" will calm down.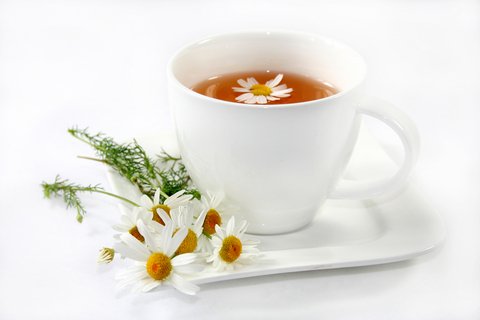 Cosmetic Uses for Chamomile
Make a steam infusion from the flower of the chamomile plant (preparing herbs), which can then effectively be used for facial steaming.


Cool the infusion and use the liquid to soak your hands which will soften and whiten the skin.


Add this same infusion to your bath water for a relaxing soothing bath.


Make a compress of the flower infusion and place beneath your eyes to reduce puffiness and dark shadows.


Want to lighten your hair a little?   Then use this infusion, not only will it lighten your hair, but will also condition your crowning glory.



Chamomile can be grown in pots, it gets along with most plants, and it really looks great when combined with lemon balm and marigolds
As an interesting and fun feature, plant your chamomile seedlings in some well chosen old tea pots!!



This article was printed from JillsMusic.com
IMPORTANT NOTICE
Home Remedies Haven would like to reassure all the visitors to our site, that we respect your privacy and do not in any way sell personal information.