Home Remedies for Prostatitis
Home Remedies Haven is a simple website dedicated to explaining the causes and symptoms for an infliction in layman terms.
We offer simple, easy and inexpensive home remedies which can be used to help supplement your Doctors instructions for this problem.
It is not a medical site and does not offer a diagnosis.
 Home Remedies for Prostatitis will not only guide you through the  the symptoms of Prostatitis and the various types of problems that can arise with prostatitis, but will also give you some natural ideas of what YOU can do to help ease the symptoms or even prevent the condition.
What is Prostatitis?

Prostatitis is the inflammation of the Prostate Gland, and you will be relieved to know that it is only ominous if left untreated.


This is usually an infection caused by bacteria from other parts of the body that have invaded the gland.


Hormonal changes resulting from the aging process could also be a cause.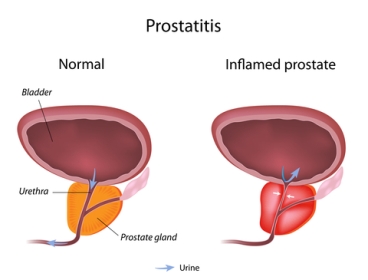 Types of Prostatitis

Chronic Infectious Prostatitis
This long term type of prostatitis is also caused by a bacteria.


Symptoms can be nothing more than a bladder infection.


Non-infectious Prostatitis
As with many  other types of ailments,  medicine as we know it,  does not know what causes this non-infectious type of prostate inflammation because  it is not caused by a bacterial infection.  


Symptoms will also include frequent urination sometimes with pain, pain after ejaculation and lower abdominal pain.
 Can Home Remedies for Prostatitis help?

Firstly you have to subject yourself to a digital rectal exam which is normally done in conjunction with a blood test to test the (PSA) levels of prostate-specific antigen, a protein secreted by the prostate.

It is recommended that these tests are done at least once a year, especially as you get closer to 50 years of age.

If Prostatitis is diagnosed it must not be left untreated as this can lead to impotence and  problems with urination.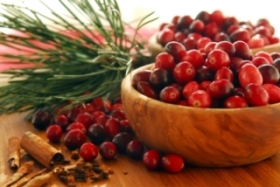 Cranberries
OK... so you have been diagnosed with bacterial prostatitis and the normal treatment would be antibiotics and analgesics.

But you might have the non-infectious type, and your question is what on earth do I do now?   

Our earth has so much to offer and here is a list of natural "goodies" that will probably help YOU with your prostate problems.



Go to the top of Home Remedies for Prostatitis
or else
Back to our Home Page

Copyright 2010- Home Remedies Haven.com All Rights Reserved