Uses for Common Herbs
Herbal Uses 2.

There are many uses for common herbs in our day to day lives, both for their culinary enjoyment and their alleged therapeutic powers.
Echinacea
Medicinal Properties of Echinacea
antibacterial
antiviral
anti-allergenic
antiseptic
carminative
lymphatic tonic
immune stimulant
Uses for common Herbs - Echinacea
Tonsillitis
abscesses
boils
bronchitis
pelvic infections
strengthens the immune system
psoriasis
herpes
acne
blood poisoning
food poisoning
flu
kidney infection
respiratory infection
sore throat
mononucleosis (the kissing disease)
Warning:   People who are allergic to ragweed can also cross-react to Echinacea.



---
Elderberry
Medicinal Properties of the Elderberry
anti-inflammatory
aperient
cellular regenerating
detoxicant
diaphoretic
digestive
emetic
emolient
expectorant
immuno-stimulant
ophthalmic
purgative
salve for sores
Uses for Common Herbs - Elderberry
flue
Bronchitis
Laxative
Rheumatism
Sinusitis
Bruises
Sprains



---
Eucalyptus
Medicinal Properties of Eucalyptus
decongestant
expectorant
antibiotic
analgesic
anti-rheumatic
antiseptic
antispasmodic
antiviral
balsamic
rubefacient
vulnerary
Uses for Herbs - Eucalyptus
bath additive
soothes muscles
opens and cleanses pores
bronchitis
colds and flu
bruises
sprains
---
Eyebright
Medicinal Properties of Eyebright
anti-catarrhal
anti-inflammatory
antiseptic
astringent
vitamins B,C,E
copper
selenium
Uses for Herbs - Eyebright
eye irritations
hay fever
measels
tired eyes
inflamed eyes
conjunctivitis
blepharitis
sinus infections
styes
---
Fennel
Medicinal Properties of Fennel
anti-inflammatory
anti-spasmodic
hepatic
diuretic
choleretic
Uses for Herbs - Fennel
Kidney stones
nausea
reverses alcohol damage to the liver
Jaundice
Colic
Flatulence
Worms
Keeps fleas away
eye wash
Now you can even find out about growing fennel for yourself. It is so easy and incredibly rewarding.



---
Feverfew
Medicinal Properties of Feverfew
anti-inflammatory
fever reliever
antipyretic
anti-cancer


Uses for Herbs - Feverfew
arthritis
rheumatism
colds and flu
headaches
heartburn
indigestion
relaxes muscles
prevents and relieves migraines
dermatitis
---
Ginger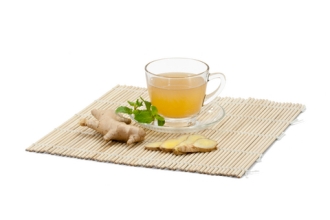 Medicinal Properties of Ginger
antibacterial
anti-coagulant
anti-nausea
antispasmodic
antiviral
carminative
digestive aid
expectorant
immune system stimulant
Uses for the herb Ginger
mouthwash
bronchitis
headaches
burns
colds
flu
high cholesterol
liver conditions
intestinal gas
menstrual cramps
motion sickness
nausea
stomach aches



---
Ginkgo
Medicinal Properties of Ginkgo
antibacterial
anti-inflammatory
circulatory stimulant
antiseptic
astringent
digestive aid
Uses for Common Herbs and Ginkgo
clotting disorders
dimentia
depression
headaches
hearing loss
Raynaud's Syndrome
vascular diseases
vertigo



---
Ginseng
Medicinal Properties of Ginseng
antibacterial
anti-depressant
immune-system stimulant
Uses for Ginseng
colds
depression
fatigue
flu
impaired immune system
respiratory conditions
stress



---
Goldenseal
Medicinal Properties of Golden Seal
antacid
antibacterial
antifungal
anti-inflammatory
antiseptic
astringent
digestive aid
stimulant
Uses for the herbs Golden Seal
canker sores
contact dermatitis
diarrhoea
eczema
food poisoning



---
Hawthorne
Medicinal Properties of Hawthorne
Diuretic
antioxidant
stabilises heart rate
Uses for the Herb Hawthorne
Feeds and strengthens heart muscles
angina
norlizing action on blood pressure
varicose veins
improves memory
---
Holy Basil

Medicinal Properties of Holy Basil
analgesic
sedative
expectorant
disinfectant
vitamin C
detoxifier
diuretic
Use for Holy Basil
mental clarity
stress relief
reduces anxiety
reduces depression
heart disorder
coughs and colds
headaches
asthma
worms
labor pain
rabies
whooping cough
measles
mumps



---
Hops
Medicinal Properties of Hops
sedative
hormonal
antibacterial
pain reliever
relaxes spasms
Uses for Herbs - Hops
Irritable bowel
insomnia
nervous tension
greasy hair
dandruff
eczema
enhances hair growth
decreases the desire for alcohol consumption
insomnia
nervous tension



---
Horse Chestnut

Medicinal Properties of Horse Chestnut
lowers fever
diuretic
reduces local edema
anti-inflammatory
anti-aging
boosts venous health
Uses for Horse Chestnut
Leg vein health
varicose veins
phlebitis
leg ulcers
piles
frostbite



---
Jasmine
Medicinal Properties of Jasmine
anti-viral
antibacterial
astringent
Uses for Jasmine
bath additive
aching feet
massage oil
aphrodisiac
conjunctivitis
sunstroke
breast cancer



---
Lavender
Medicinal Properties of Lavender
antiseptic
stimulates circulation
spasmolytic
lowers fever
anti-depressant
anti-dandruff
analgesic
deodorant
vulnerary
carminative
emmenogogue
rubefacient
Uses for Lavender
aching muscles
skin softener
hair loss
fatigue
promotes sleep
relieves exhaustion
face wash for pimples
gargle
aftershave
sinus
headaches
burns
restless legs
eczema



---
Lemon Balm

Medicinal Properties of Lemon Balm
sedative
anti-depressant
antiviral
antibacterial
carminative
antispasmodic
promotes sweating
Uses for Lemon Balm
skin blemishes
lifts depression
a calming herb
sore throats
colic
heart spasms
insomnia
heart palpitations
lowers blood pressure



---
Limeflowers
Medicinal Properties of Limeflowers
antioxidant
antispasmodic
diuretic
sedative
Uses for Limeflowers
soothes anxiety and tension
aids in sleep
reduces high blood pressure
over excited children
headaches
hysteria
digestion
muscle tension
irregular heartbeat
cellulitis



---
Liquorice
Medicinal Properties of Liquorice
expectorant
antacid
spasmolytic
anti-inflammatory
anti-allergic

estrogenic
Uses for Common Herbs - Liquorice
arthritis and rheumatism
chest infections
gastric ulcers
mild laxative
relieves menopausal problems
pre-menstrual stress
sore throats
---
Marshmellow
Medicinal Properties for Marshmellow
expectorant
anti-inflammatory
Uses for Common Herbs such as Marshmellow
wounds
home remedies for teething
toothache
coughing
insect bites
laxative
stomach ulcers
sore throats
bronchitis
skin aging
detangling and nourishing hair



---
Marjoram
Medicinal Properties of Marjoram
Uses for Marjoram
Tonsillitis
flatulence
anxiety
calming of overexcited children
bruising



---
Meadow Sweet

Medicinal Properties of Meadowsweet
anti-inflammatory
anti-fever
benefits of aspirin
diuretic

analgesic
What ailments can Meadowsweet be used for?
indigestion
heartburn
ulcers
rheumatism
arthritis
diarrhea



---
Milk Thistle

Medicinal Properties of the Milk Thistle
liver tonic
diuretic

stimulates lactation
Healthy uses for Milk Thistle
liver complaints
hepatitis and cirrhosis
gall stones
minimizes effects of chemotherapy



---
Motherwort
Medicinal Properties of Motherwort
antispasmodic
astringent
carminative
calmative
cardiac
emmenagogue
hepatic
laxative
nervine
uterine stimulant
Uses for Motherwort
female reproductive system
strengthening action of the heart
high blood pressure
take after heart attacks



---
Myrrh
Medicinal Properties of Myrrh
astringent
carminative
antiseptic
expectorant
rejuvenating
anti-catarrhal
Natural anti-inflammatory
balsamic
cictrisant
vulnerary
Uses for common herbs - Myrrh
mouth problems
gingevitis
ulcers
abscesses
tonsillitis
cold stores
spots
boils
---
To the top of Uses for Common Herbs
or else
Back to our Home Page

---
Take a moment to check out some of our most popular home remedies.......



---