Herbal Remedy Index  A to E

All you have to do with this herbal remedy index is to page down till you find the ailment you would like some natural help with, and below the ailment you will find the different helpful herbs listed in alphabetical order.

Always check first to see if the ingredient must be taken internally or used externally, and always consult with your health advisor.


~ A ~

Calendula, dandelion Tea, Echinacea, lavendar, Sarsaparilla, saw palmetto, tea tree oil


AGE SPOTS
Astragalus, Burdock root, Dandelion, Green Tea, Milk thistle, red clover.


ALZHEIMERS
Black Walnut,Butchers Broom, Cayenne, Chammomile, Ginkgo, Hawthorn St. John's wort, Passion Flower.


ANAEMIA
Alfalfa,  Artichoke, Burdock, Dandelion, Nettle.


ANGINA
Astralagus, Hawthorn Berry, Lily of the Valley,  Lobelia.


ANXIETY
Motherwort, Scullcap, Valerian Root.


APHRODISIAC
Horny goat weed, Oats, Sarsaparilla, Siberian Ginseng.


Buchu, Cat's Claw, Cayenne, Celery Seed, Devil's Claw, Nettle, Neem, Olive Leaf.


Chamomile, Echinacea,Elderberry, Ginger, Lobelia, Liquorice root, Thyme.


ATHLETE'S FOOT
Black Walnut, Calendula, Goldenseal, Marigold, Olive leaf, Pau d'arco, tea tree oil (externally), thyme.

---
~ B ~

Alfalfa, Aniseed, Angelica,Cats Claw, Chamomile, Fennel, Hawthorn, Peppermint, Turmeric

BED WETTING
Agrimony, Bedstraw, Buchu,  Horesetail Tea, Plaintain.
BLOOD CLOTTING
Garlic


BLOOD POISONING
Echinicea, Guava, Marshamallow Root, Red Clover, Sarsaparilla.


Garlic, Hops, Mistletoe, Passion Flower, Scullcap, Valeria root.


BLOOD PRESSURE (LOW)
Cayenne, Ginkgo, Hawthorn Berry, Nettle, Rosemary.


BOILS
Burdock, Chapparal,  Echnnacea, Golden Seal, Nettle, Red Clover, Tea Tree Oil.


BRITTLE NAILS
Alfalfa, Horsetail, Nettle.


Coltsfoot, Echinacea, Elderberry, Horehound, Irish moss, Lobelia.



---
~ C ~

Black Walnut, Echinacea, Golden Seal, Pau d' Arco, Pepper Bark.
CELLULITE
Birch, Fennel, Horsetail.
CHOLESTEROL
Artichoke, Cayenne, Coriander, Ginkgo, Green Tea, Tansy.



CIRCULATION
Bilberry, Cayenne, Ginkgo.



CIRRHOSIS
Alfalfa, Burdock, Dandelion, Green tea, Hypoxis Milk Thistle, Sasparilla, turmeric


COLDS
Astralagus, Cats Claw, Echinacea, Elder Flower, Ginger,  Red Clover, Rose Hip.


Angelica, Aniseed, Chamomile, Coriander, Dill, Fennel, Peppermint

COLITIS
Kudzu, Sacred Bark, Slippery Elm, Rhubarb.



Aloe, Barberry, Dandelion, Ginger, Kelp, Milk Thistle, Rhubarb, Yellow Dock.


Coltsfoot, Echinacea, Horehound,  Irish Moss, Liquorice, Lobelia, Peppermint, Wild Cherry Bark.

Buchu, Bearberry, Coltsfoot, Cranberry,  Marshmallow,

---
~ D ~
DEPRESSION
Alfalfa, ginkgo Ginseng, Lemon Balm, Motherwort, Skullcap, St John's Wort, Valerian Root Tea.


DETOXIFICATION
Burdock, Dandelion, Echinacea, Milk Thistle, Neem.


DIARRHOEA
Agrimony, Bilberry Ginger, Knotgrass, Rhubarb, Yarrow.



DIURETIC
Bearberry, Buchu, Parsley



DOG BITE
Echinacea, Golden Seal, Pau d'Arco, Red Clover.



DYSPEPSIA (INDIGESTION)
Aloe, Arthichoke, Catnip, chammomile, Golden Seal, Slippery Elm.





---
~ E ~

ECZEMA
Burdock,chickweed, comfrey, horsetail, nettle, neem.


EMPHYSEMA
Aloe, Astralagus, calendula chickweed, liquorice, turmeric.


EPILEPSY
Hops, scullcap, valerian.


EYESIGHT
Bilberry, eyebright, ginkgo.



---
QUICK LINKS ON RELATED CONTENT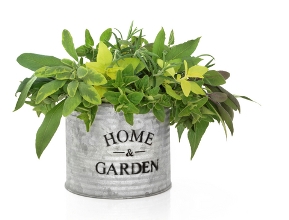 Firstly you can find the Medicinal Actions of Herbs  (sorted alphabetically) and what ailment they can be used for.

Or else you can Find the Herb (sorted alphabetically).

And now you can find the Ailment (sorted alphabetically).

IMPORTANT:  Always check with your medical practitioner before using any alternative medications.

To the top of Herbal Remedy Index A to E
or else
Back to our Home Page

Copyright 2010- Home Remedies Haven.com All Rights Reserved